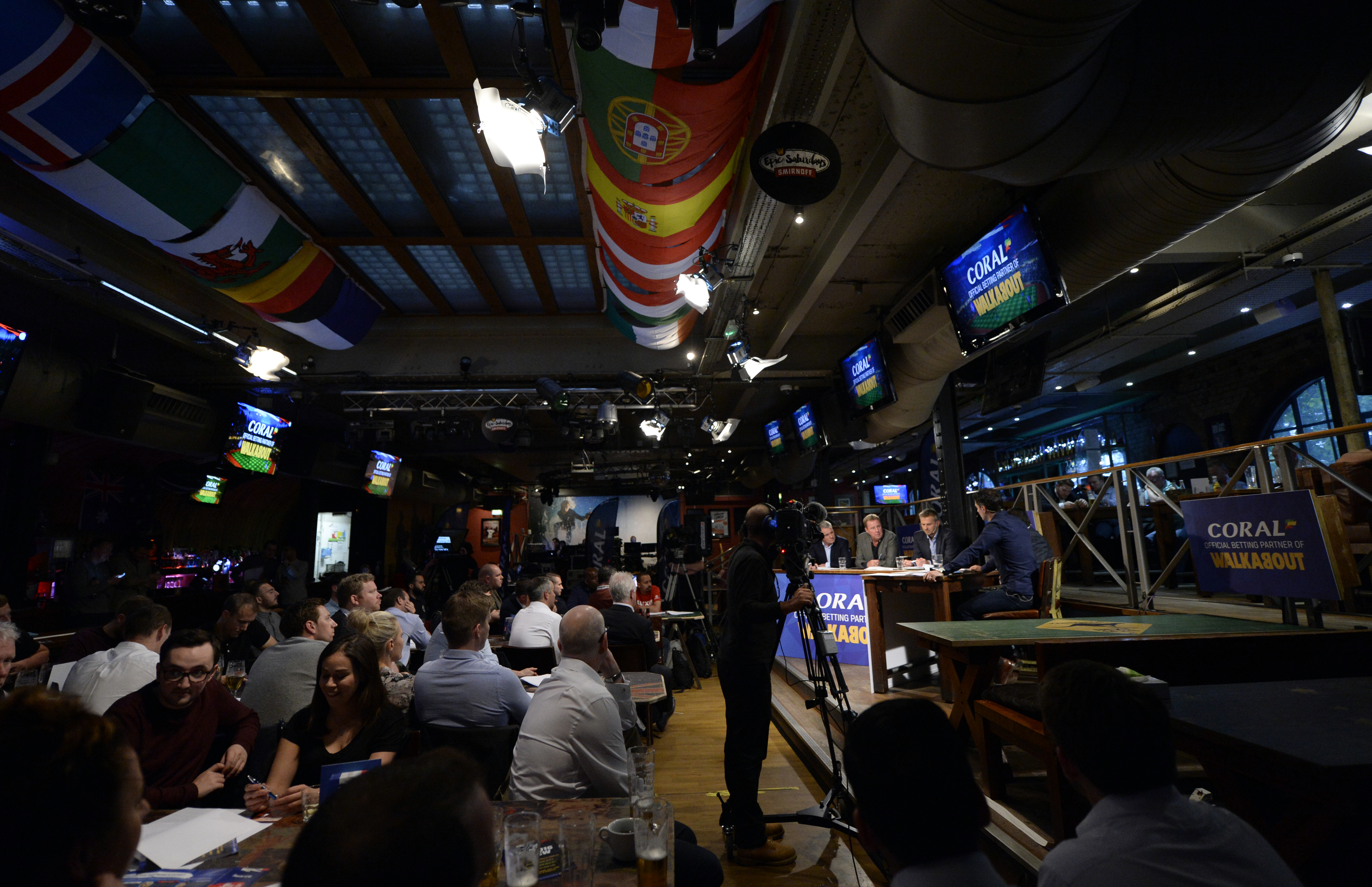 The 31st May 2016 saw not just an exciting pre Euro's event held in central London, but an
industry first for the hospitality industry.
Walkabout hosted at its Temple venue the "Coral Euro's Preview" with a select panel of
pundits that include Harry Redknapp, Didi Hamann, Ray Houghton and hosted by Scott
Minto.
The panel discussed the forth coming competition in front of an audience of football
fans whilst it was streamed live through the Coral website and a number of big screens in
Walkabout venues throughout the country.
Charlie Hayhoe, director of retail marketing for Coral said "we have done a number of these
events before but it's great to take this out of our office and into a venue where we know
our customers will be watching the action unfold"
In addition to this all Walkabouts had live social feeds so it's customers can not just watch
the event, but tweet questions and enjoy the banter of the occasion.
Michelle Farrell, brand communications manager for Walkabout said, "To have a panel of
this calibre in our venue is a real talking point and the perfect way to kick off our Euros
campaign. We have been working on our plans for a long time and this shows the level that
Walkabout is now delivering for its customers"
Paul Filler, Managing Director of Magnify Marketing who manage the sports segment for
Walkabout and who brought the partnership together added," To be able to run an event
like this is great and being able to share the experience with other venues through a live
stream whilst sharing the banter and fun of it through social media displayed on additional
screens is a real first for the hospitality industry that we are aware of. It really shows how
far the industry has come"