Marketing implementation – the final hurdle…
As is so often the case in the hospitality and leisure industry, a great deal of thought and effort goes into creating and developing marketing activity.  The success, however, is often won or lost at the final hurdle – implementation.
Until the activity is live in a venue all the effort of the planning means nothing – you may as well have stayed in bed and watched re-runs of Countdown!
This case study highlights the importance of the last few metres of our race and how, by getting it right, you will not only see great response levels but you will improve relationships with your front-line team.
Not that we have anything against Countdown you understand but we think you deserve to see the benefits of that great idea and creative…..
What happens – over simplified but you get our point!
We have our brilliant idea
We share with others and get buy-in and green light to go….
We design it beautifully….
Its printed, picked and packed….
Delivery goes out of the door on time….
After all that, activity can be late, diluted or has noncompliance  issues…Why is this?
Several reasons actually.
The person signing for the delivery (often not the manager and on occasion the cleaner!) does not know what they are getting and therefore puts it somewhere safe…never to be seen again!
Even if the manager is aware the POS is in the building, they are not sure what the content is and when to put it up. Let's not forget these are busy people and this is often not top of their priority list.
Big campaigns may be packed in several boxes but unless the Manager is aware of this he isn't to know that the four boxes he received was actually supposed to be five!
Venues are receiving deliveries all the time, so even when all the elements of the campaign have been delivered and signed for, it isn't unusual for boxes to be mislaid within the venue.
No-one is home!  Deliveries can be made when no-one is expecting them and therefore isn't there to receive it.  Delivery companies will do their best to make further attempts but the reality is that deliveries are often returned to the depot.
We have therefore adopted some retail principles from the leading operators and applied them within the hospitality industry to ensure our POS has the best chance of being implemented to maximum effect.
These have been developed in partnership with
Lonsdale Direct Solutions, a leader in retail print production.
It's not rocket science, but we have introduced some key principles, as standard, to side step the common causes of campaigns falling at the final hurdle – implementation.
Campaign materials are packed in boxes with a campaign summary on the outside.  This clearly displays the 'go-live' date plus display instructions.
All boxes are clearly marked with full details of the shipment.  For example, box 1 of 4 containing 100 copies of Big Summer Sale flyer.
Each box outer will display an image of the material contained within the box, meaning the box can remain sealed and secure until required.
Each box will be sealed with branded tape, therefore clearly differentiating it from other deliveries.

As soon as the delivery is despatched, the destination venue will receive an email notifying them of the delivery date and content.

The day the delivery is due to be made, the Manager of the venue will receive a text message to confirm that the delivery will be made that day.

Exception reports (instances where deliveries were not made) are sent to Marketing personnel within 48 hours.
Following these rules and procedures should ensure that your implementation levels are greatly improved and you get a better return on your marketing investment.
Our Best Advice
Here are another few nuggets of wisdom we have gained along the way
Where possible, choose a print supplier who can do the majority of work under one roof. It reduces lead times as the work is not being split up and distributed to multiple suppliers across the country – this is a practice often employed by print managers.
Using one print supplier will keep a tighter hold on accuracy and quality.
Using one print supplier will increase the chance of colour consistency across all elements.  Ideally your printer should be ISO12647 accredited to minimise colour variation.
Choose a print supplier who offers online ordering – it has changed our lives. Dynamic PDF changes and proofing can make considerable savings in design costs for simple amends. It also results in consolidated billing which will help control costs and reduce paperwork.
Choose a print supplier who has a wide variety of print production equipment, that way you get the optimum print solution for your job, not the solution based on the equipment your supplier has!
Choose a print supplier offering 24 hour and weekend production.  This will result in greater flexibility and allow them to react quickly if last minute changes need to be made – which we know they often do!
To view this case study as an e-book please click the link below;
http://issuu.com/magnifylondon/docs/final_hurdle_revise__1_
Magnify Marketing are a customer communications company specialising in the leisure and hospitality industry.  Working with large national chains as well as leading independents, we offer a consultative service that will deliver great results for you.
Following a career with Scottish & Newcastle, Slug & Lettuce and the Spirit group Paul formed Magnify marketing in 2005. Its aim to be a leading customer communications agency for the leisure and hospitality industry. Magnify Marketing has grown supporting large national organisations as well as leading edge independents. Proud of our team and work we always look to add value at every turn and be fun to work with..... as life is too short to be miserable!
We are Magnify Marketing
We passionately believe that engaging communication is a real source of business success in the leisure, retail and hospitality markets.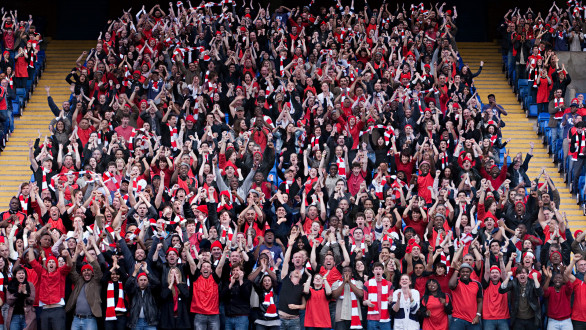 Pubs and bars will be able to show action from all 20…
[easy-share counters=1 counter_pos="inside" native="no" hide_total="yes" fullwidth="yes" fullwidth_fix="100"]