NEWS
Owner of the FishWorks restaurant chain, Ranjit Boparan, has acquired fish and chip shop business Harry Ramsden's and plans to expand the chain by opening up to 100 new sites over the next five years. caterersearch.com
CAMRA has opened up nominations for Club of the Year 2011. Any club with open membership and serves top quality real ale is open to the competition. Nominations complete with name and address can be submitted at www.camra.org.uk/coty
According to the M&C Report, the new Jamie Oliver restaurant announced this week is to be a barbecue concept called Barbacoa and will be used as a launch pad for a roll-out
Bob Cotton has been has been named the chair of the newly-created London Business Tourism Group. caterersearch.com
Equifax's latest Business Services Report shows that failures within the services sector, which includes hotels, restaurants and bars, dropped 10.4% year-on-year in the final quarter of the year
McDonald's will create 5,000 new jobs in the UK this year after seeing an 11% rise in sales over 2009. Daily Telegraph
According to a report from umbrella group Co-operatives UK, 'community co-operatives' may be the answer to stopping pub closures. Pub co-ops involve local people buying the venue between them and running the pub democratically for the benefit of the community. morningadvertiser.co.uk
A government U-turn will see the DCMS "clarify" rules meaning licensees can let customers play instruments to "entertain themselves". Licensees will be allowed to let customers play a musical instrument to "entertain themselves" without the risk of prosecution. The Licensing Act currently states it is illegal to let a customer play an instrument, such as a piano, if the pub does not have an entertainment licence. thepublican.com
Mitchells & Butlers, the pub and restaurant operator, has unveiled plans to double six key brands within its business. The company plans to drive organic site growth through Crown Carveries, Harvester, Premium Country Dining, Sizzling Pub Company, Toby Carvery and Vintage Inns. The six growth-driving formats, which currently account for 900 of M&B零 2,000 outlets, would be grown by at least 50%, if not 100%. M&C Report
and finally…The most popular application downloaded to Britain's iPhones is Carling's Virtual pint. The on screen glass of beer which moves as you move the phone, and can be 'drunk' by tipping the phone. The Evening Standard
Site of the week
I had one of those moments last week where I finally ate in somewhere that I have walked past a hundred times before – and every time thought I must go in their soon!
The venue was Randall & Aubin on Brewer St, just off Wardour st in London. First point is that they do not take reservations which I often take as the owners having real confidence in the venue, and in this one rightly so.
I am no Foodie however what I had was excellent, but the reason to highlight was that the atmosphere was fantastic – buzzy kitchen, staff clearly loving their work and a really broad range of customers all enjoying a real experience.
http://www.randallandaubin.com/
We are Magnify Marketing
We passionately believe that engaging communication is a real source of business success in the leisure, retail and hospitality markets.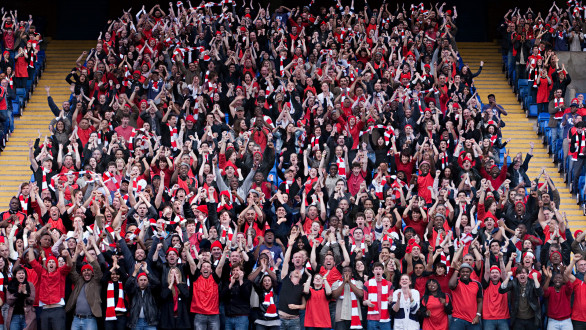 Pubs and bars will be able to show action from all 20…
[easy-share counters=1 counter_pos="inside" native="no" hide_total="yes" fullwidth="yes" fullwidth_fix="100"]