Customers like to know what is going on, especially if there is a deal to be had, but more often than not we miss an opportunity to tell them. It happens for a variety of reasons, but costs you money which would be much better served in your till!
Customers like to have regular changes and offers rotating to keep them interested – can you imagine shops on the high street never changing their windows!
Quite often we put the failure of an offer down to poor artwork or lack of customer interest but did they really know it was on? We all see on average between 2-3000 adverts a day, so how do you make sure they see yours?
The rough rule of thumb is that your customer needs to see your offer 3 times to be aware of it. So how do we make sure that happens?
Best place to start is standing outside your venue and seeing what your customer sees, what are they told when they walk past? If they are in a car is your signage big enough to read as you go past at 30 mph?
Messages also need where possible to be relevant to the time of day – most people do not change their A-boards but how can you want to send the same message to someone at lunchtime as you do in the evening? I know of a site in Covent Garden that changes its a-boards regularly throughout the day to make sure they are adjusting to the weather and the moods of the tourists! This might seem a bit excessive but think as your customer and what do they want to be told about and when (lunch and evening messages).
As you walk through your venue see how many messages you see and how often. The customer corridor as it is called in marketing terms shows what people see on their way to the bar to order.
Try to shoe horn in too many messages on your posters and the impact gets really diluted – Ideally the few the better so it's clear what you want to offer.
Are your poster frames where people can see them or convinient spaces to put them? If they are tucked away you might as well not bother.
Also try not to conflict your offers – make sure you have a beer, spirits and wine one where applicable, four beer offers is only appealing to one segment of customer base.
As food becomes more and more increasingly important shout out to customers if you use local produce or if it's organic as these are the sort of things your customer wants to know about.
Also think about the type of customers you have and what they want and aim the product mix around them. It's not always about aggressive discounting, value for money is just as important.
If you have a large venue move your posters around – in bigger venues some people may never see offers if they stand in the same spot. It costs nothing but makes another impact to your communication efforts.
Table clutter is not only expensive at the printers but often ends up wet and on the floor. Your customers need information on the table but make sure you limit the amount of information – to much is ignored as is too little.
Ideally give some thought to the size of your menus so that they ideally can fit together minimizing space and looking neater.
Your back bars is the last point your customer has to make a decision so make sure that they are uncluttered and focused on the brands you have been making them aware of . This is your prime retail space that needs to deliver from an operational perspective as well as a marketing one. This is your final chance to remind your customers of what offers are available before they make a final decision on a purchase.
By having fewer offers it's easier for your staff to both remember them and make your customers aware of them. Being realistic if you run a busy venue on a Friday night your staff are not in a position to upsell so easily as often it's about speed of service during these critical hours, however if a customer has been in earlier in the week and has been told of an offer they are much more likely to be aware of it.
Your staff is your best sales tool and is often under used. Again it costs nothing to do, although quite often an incentive will help!
All of the above are great but in today's market your have to go beyond your own front door to get your messages out their.
The web is an essential business tool for every pub and bar these days. You would be amazed at how many people now go online to find out about your venue. Put your own business into Google and see what comes up, is what you want them to see? Better still put your competitors in and see what the response is for them.
Websites do not have to be all singing and dancing, but clean and practical so people can see what you are like, what they can get and how do they find you. If you have a website also make sure your site is easy to change so that you do not have Christmas showing in February which makes you look unprofessional.
Databases work in tandem with your website and allow you to remind your customers what you have coming up and what is available. Once a month is usually enough to keep your venue at the forefront of your customers mind and ensure repeat visit.
To build your databases contact local businesses and get their email addresses, your not selling double glazing so most people are genuinely quite interested in what you have to say.
Business card draws as well remain a simple and effective way to get your customers information.
Finally the chances are your customer also uses other local businesses to you, shops, hairdressers and gyms and are often up for partnership deals. It gets your information in the hands of people who may not know what you are all about!
Good communication is key to any business so make sure you are doing all you can.
Fit for business
1) Make sure your signage is clear to read – either from a distant or in darker areas.
2) Keep your offers simple and not conflicting with each other
3) Make sure you can see your messages at least 3 times
4) Where possible change your messages at the time where they are most in demand
5) Offers is not about being cheap, added value like local produce can drive as much sales
6) Make sure your presence on the web is what you would want to see
7) Work with local businesses and share exposure to get better awareness and value out of your marketing efforts.
Magnify Marketing
Magnify Marketing is run by Paul Filler, a marketing communications company that specializes in the hospitality industry.
For more details visit www.magnifymarketing.com
We are Magnify Marketing
We passionately believe that engaging communication is a real source of business success in the leisure, retail and hospitality markets.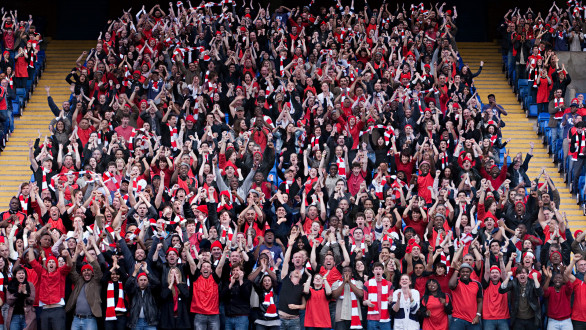 Pubs and bars will be able to show action from all 20…
[easy-share counters=1 counter_pos="inside" native="no" hide_total="yes" fullwidth="yes" fullwidth_fix="100"]