Magnify Marketing is proud to have played a significant part in the rise of Walkabout as the UK's number one sports bar.
Boasting 30 venues in the UK, Walkabout also specialises in late night entertainment and delivering the 'awesome Aussie spirit' for which it has become synonymous with.
The Antipodean approach to live sport is one that the brand has always attempted to incorporate into their venues by recreating the atmosphere that you would usually only expect at the live event itself.
By adopting an international theme, the venues have always attracted a diverse crowd whether its local university students, professionals in the city or just a group of mates, Walkabout really has shaped itself to fit every type of sports fan and much of this is to do with our work in making it the ultimate choice on the high street for every global sport.
Whilst football and rugby events continually deliver capacity crowds, what Walkabout does well is cover the sports that would be regarded by most sports bar retailers as niche.  Such sports include the likes of Cricket, Formula One, Tennis, Boxing, Wrestling, American Football, Aussie Rules, as well as Southern Hemisphere rugby which is obviously very popular with Australian emigrants now living in the UK.
Magnify were at the heart of a project which aimed to fully utilise Walkabout's high-tech facilities for showing live sport.  The project involved an assessment of  how popular every sport was to the target audience and this research allowed us to consider how best we should provide the customer with the optimum live sport experience upon their visit.
Every Walkabout venue was provided with an in-depth guide on how they should implement each sports event based on the event grading that we issue it – either bronze, silver, gold or platinum.  For instance, a gold event would require us to utilise our advanced sound technology as well as our large HD projector screens in anticipation of a high amount of visitors.  A typical gold match would be Manchester United v Liverpool whereas a bronze match would be something like Crawley Town v Brentford and would not require us to pull out all of the stops at the risk of alienating general customers.
Our correspondance with the 30 venues is consistent and regular. Every week we update the venues with the upcoming week's sport listings that have been tailored for Walkabout and their demographic in mind and we also provide venues with the necessary marketing tools for them to advertise the events in venues as well as through digital mediums; particularly social media for which the brand has amounted over 200 thousand likes on facebook across its 30 venue pages.  The approach to twitter is slightly different but still enables Walkabout's sales and marketing executives to communicate and crucially listen to their customers as well as encourage prospective customers too.
Magnify are also responsible for keeping the sport section on the Walkabout Community website up to date by providing details on which matches are live and at which venues they are live at.
What we have noticed in the two and a half years that we have worked with Walkabout is that the demand is there for live sport in bars but not just to the extent of the big games, but for also providing a niche element which many others cannot rival with.  For instance, over three quarters of Walkabout venues opened late to show full live coverage of the 2013 Super Bowl despite the match going into the early hours of Monday morning.
With many of its venues receiving sizeable investment in the last year, Walkabout shows no signs of slowing down in its attempt to win over sports fans from some of the passionate hotbeds in the UK!
We are Magnify Marketing
We passionately believe that engaging communication is a real source of business success in the leisure, retail and hospitality markets.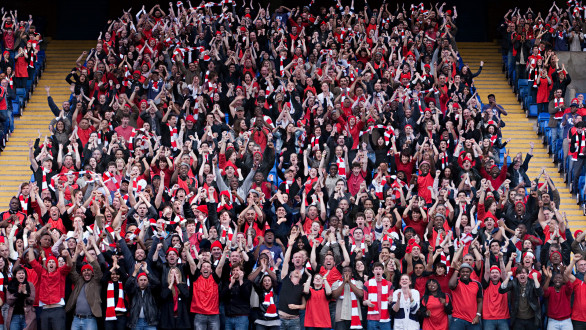 Pubs and bars will be able to show action from all 20…
[easy-share counters=1 counter_pos="inside" native="no" hide_total="yes" fullwidth="yes" fullwidth_fix="100"]