The 2014 football world cup will kick off in exactly one year from today.
The 20th edition of the tournament will kick off on Thursday 12th June in Sao Paulo, Brazil.
Of the 19 previous championships, Brazil have been triumphant more than any other nation with five wins in 1958, 1962, 1970, 1994 and 2002 and they are the only nation to have featured in every world cup so it is perhaps fitting that A Seleção will host this landmark occasion.
The World Cup is the most widely viewed sporting event. An estimated 751.1 million watched the 2006 final between Italy and France. That's a ninth of the entire global population. Even the draw was seen by approximately 300 million people!
In a footballing hotbed like the UK, football fever takes over for the duration of the event with the nation coming to standstill as the festival of football ensues.
With up to four matches a day, it's a sport fans paradise and with the copious amounts of alcohol consumed during these events, it's naturally a fantastic opportunity for the on trade with the tournament worth in excess of £125 million to the British pub industry.
With the event only occurring every four years, we've now arrived at a crucial milestone in our countdown to the big kick off and preparations must begin now for venues that want to maximise their profits, because this tournament in particular will present itself with some unfamiliar challenges.
Due to the significant popularity of the sport in Europe, previous tournaments have always been staged to suit this market segment in terms of kick-off times with France (1998), Germany (2006) and South Africa (2010) adhering to normal scheduling standards in the UK and Europe.
Back in 2002, there was the challenge of early kick offs as the matches were beamed from East Asia. Japan and South Korea put on a fantastic show but because of the time differences, the pub industry  in the UK suffered due to matches kicking off from as early as 7am. The latest the matches began during this campaign was 12.30pm so there were still opportunities for British pubs and bars to capitalise, as has been the case for various venues that showed the recent rugby world cups from Australia in 2003 and New Zealand in 2011.
The challenge that Brazil presents is the opposite.  Matches will be kicking off later than usual with the most extreme example being the solitary 2am kick off on a Saturday night / Sunday morning.  In fairness, FIFA have clearly gone to adequate lengths to ensure that the tournament suits the European market as much as possible.  Most matches will kick off at either 5 or 9pm – not too different from what we're used to. However, during the early stages, there will be 10 matches with an 11pm kick-off time as well as the aforementioned 2am occasion.
FIFA released the tournament schedule some time ago and in truth many won't be paying too much attention to it until the draw is made in December. Before then, a further 30 nations must secure their place at the finals, including England, who are making hard work out of their qualification campaign as usual.  Despite being in the same group as each other, both Wales and Scotland will not be making a rare appearance at next year's finals but there is hope for Republic of Ireland who remain hopeful of securing a play-off berth.
Joining Brazil as qualifiers for next year are Japan, who secured their progress last week in the Asia section.
We are Magnify Marketing
We passionately believe that engaging communication is a real source of business success in the leisure, retail and hospitality markets.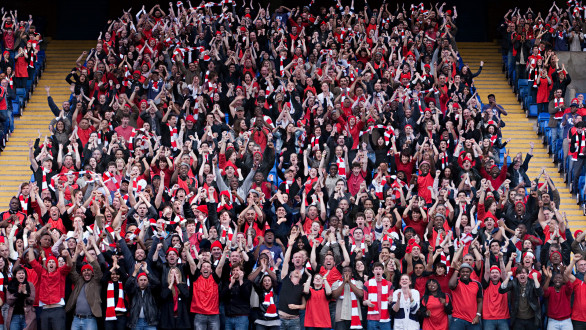 Pubs and bars will be able to show action from all 20…
[easy-share counters=1 counter_pos="inside" native="no" hide_total="yes" fullwidth="yes" fullwidth_fix="100"]