Partnerships for win win win….
Partnerships are a great way to make the most of your marketing budgets, reach new customer bases and allow marketing teams to create real WOW activity. The partner brands can 'feed' off each other's success, customer reach and credibility. It's a classic case of the whole being greater than the sum of the parts. There are, however, some crucial tips:
•Brands need to be realistic in what they want from it, what the partner brand wants from it and that you are both getting a genuinely mutual benefit. Whilst the phrase "win, win" is a little over used at times, it is never more true than for partnerships.
•Honesty is key.  Any hidden agendas or over-promising will come to the fore in the end and this will only serve to waste everyone's time and money.
•Focus on the long term.  Identifying, negotiating and developing a partnership opportunity can take time, so once in place make sure the opportunity is maximised and a long-range vision is in place. Get it right and the benefits will come.
Magnify facilitated a great partnership between our client Intertain and Sky TV.
The activity was centred around the 2013 Lions tour to Australia.
Sky have a programme called the Rugby Club and have previously filmed the show, on location, at the Cabbage Patch in Twickenham and O'Neill's in Cardiff.
Walkabout is an Australian inspired sports venue with a Rugby mad audience and a site in Temple, central London.
Magnify put the two together and the result was an episode of The Rugby Club filmed on location in a cracking venue with an genuine audience who added real value and depth to the programme. Walkabout got their venue on prime time TV and both Sky and Walkabout got some great press coverage.
•It would be tempting to over-brand the venue and treat the coverage like one huge advert. Firstly this wouldn't be allowed by Ofcom and secondly it would undervalue the venue.
•Controlled, subtle branding in the form of back bar displays and point-of-sale supporting the event gave sufficient exposure.
•If partnering with a programming partner – trust them to allow you some advertising – Sky gave the host venue and Walkabout several mentions during the broadcast.
•Use the event as a networking and PR opportunity.  Walkabout rewarded their regular customers, past six nations bookers and key local businesses with a special invite to be in the audience.
•Tickets for the broadcast were used as prizes for website and social media competitions.
•Follow-up communication was sent to all those invited – a way to continue the buzz of the event long after the broadcast had aired.
To watch a clip of the programme visit;
www1.skysports.com/watch/video/8685966/the-wilkinson-factor
To view this case study as an e-book please click the link below;
Following a career with Scottish & Newcastle, Slug & Lettuce and the Spirit group Paul formed Magnify marketing in 2005. Its aim to be a leading customer communications agency for the leisure and hospitality industry. Magnify Marketing has grown supporting large national organisations as well as leading edge independents. Proud of our team and work we always look to add value at every turn and be fun to work with..... as life is too short to be miserable!
We are Magnify Marketing
We passionately believe that engaging communication is a real source of business success in the leisure, retail and hospitality markets.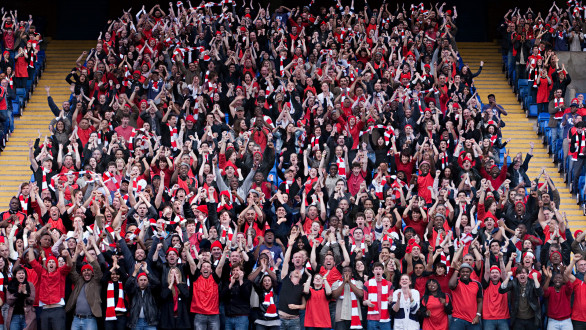 Pubs and bars will be able to show action from all 20…
[easy-share counters=1 counter_pos="inside" native="no" hide_total="yes" fullwidth="yes" fullwidth_fix="100"]